There are 4 parody covers of this album on this page.
Underground Album Cover Parodies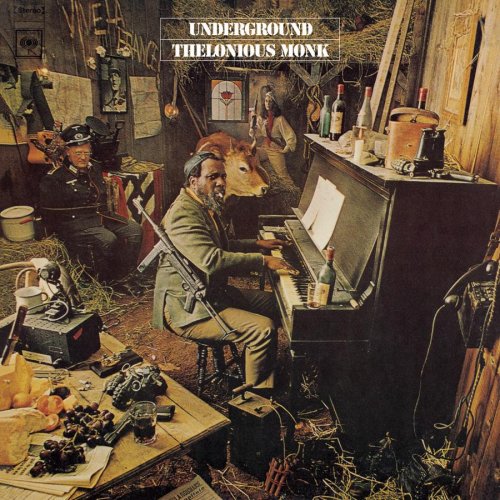 Thelonious Monk
The original...
Bob Dylan & The Band

"Basement Tapes"

- Submitted by: Corky Carrel

FRANCESCO BEARZATTI TINISSIMA 4ET

"MONK'N'ROLL"

Perfect parody of "Underground" by Thelonious Monk. - Submitted by: Harry J Buys

Soledad Brothers

"Soledad Brothers"

Album cover was influenced by the cover for Thelonius Monk's "Underground" - Submitted by: Chris

Totenmond

"Auf Dem Mond Ein Feuer"

Disclaimer

Disclaimer: amIright.com makes no claims of ownership of the original image.