There are 8 parody covers of this album on this page.
Sticky Fingers Album Cover Parodies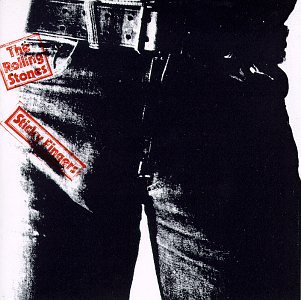 The Rolling Stones
The original...
Bruce Springsteen

"Born in the U.S.A."

Inspired by Rolling Stones, Sticky Fingers. - Submitted by: Jona Lendering

Eagles of Death Metal

"Death by Sexy"

- Submitted by: Tammy in Charlotte

Hunx and his Punx

"Gay Singles"

- Submitted by: jrs

The Lashes

"Get It"

Madonna

"Like A Prayer (Album Version)"

The Most obvious one

Various Artists

"Paint It Black: A Reggae Tribute to the Rolling Stones"

Various Artists

"Bossa n' Stones, Vols. 1-2"

Wishbone Ash

"There's The Rub"

- Submitted by: José Maurício

Disclaimer

Disclaimer: amIright.com makes no claims of ownership of the original image.