There are 3 parody covers of this album on this page.
Right Now! Album Cover Parodies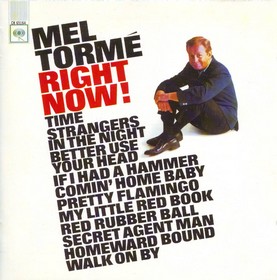 Mel Torme
The original...
The Lounge-O-Leers

"Right Now"

Melvins

"6 Songs"

This was the band's first record on the C/Z label, a 6-song 7" EP. The band would later reissue it on CD under different titles with extra songs. - Submitted by: John Book

New Christy Minstrels

"Ramblin' Featuring Green, Green"

- Submitted by: Corky Carrel

Disclaimer

Disclaimer: amIright.com makes no claims of ownership of the original image.