Another Blue Note album that gets reused for a compilation.
There is 1 parody cover of this album on this page.
Let 'em Roll Album Cover Parodies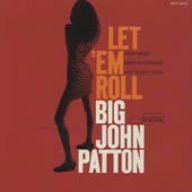 John Patton
The original...
Various Artists

"Blue Movies: Scoring For The Studios"

Disclaimer

Disclaimer: amIright.com makes no claims of ownership of the original image.