There are 3 parody covers of this album on this page.
Led Zeppelin III Album Cover Parodies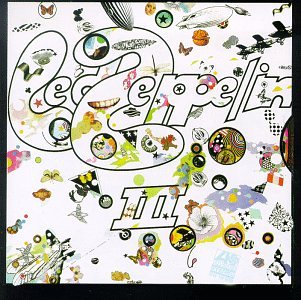 Led Zeppelin
The original...
Orchestre National de Jazz

"Close to Heaven: A Led Zeppelin Tribute"

The music of Led Zeppelin is honored, jazz style - Submitted by: John Book

Pete Holly

"Pete Holly III"

Various Artists

"MOJO PRESENTS HEAVY NUGGETS VOL.3. by CROW,CAIN,HEAVY JELLY. ATOMIC ROOSTER"

- Submitted by: José Maurício

Disclaimer

Disclaimer: amIright.com makes no claims of ownership of the original image.