There are 10 parody covers of this album on this page.
Rock and Roll Over Album Cover Parodies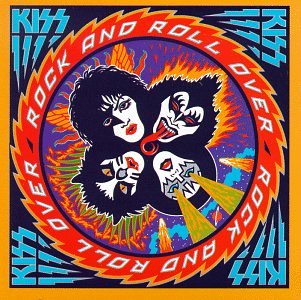 Clowns for Progress / 22 Jacks

"Insect"

Crunch

"Rock 'n' Roll Doping"

Electric Black Horse

"Cheap Party Favors"

The Return of Sexy Rock and Roll Goddammit. - Submitted by: Michael Pate

Hard Ons

"Suck & Swallow: 25 Years"

A compilation celebrating the 25th anniversary of one of Australia's hardest working bands - Submitted by: John Book

Led Zeppelin

"Rock and Roll Ever"

- Submitted by: Ken Rice

Muscle Bitches / Vampire Fruit

"Baptist Cracker Presents"

Second Hand

"Puke and Fall Over"

The String Quartet

"The String Quartet Tribute to Kiss"

Various Artists

"Tribute to Kiss: Kissin' Time"

White Flag

"Benefit For Cats"

- Submitted by: Hey Nonymous

Disclaimer

Disclaimer: amIright.com makes no claims of ownership of the original image.