There are 6 parody covers of this album on this page.
Appetite for Destruction Album Cover Parodies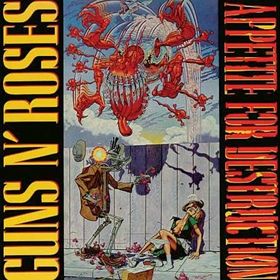 Guns N' Roses
The original...
All You Can Eat

"Appetite Sweet Appetite"

Bracket

"Appetite for Food"

Jabberwocky

"Jabberwocky"

Richard Cheese

"Aperitif for Destruction"

S.O.D.

"Kill Yourself - The Movie"

Various Artists

"Sons of Guns"

Disclaimer

Disclaimer: amIright.com makes no claims of ownership of the original image.