There are 2 parody covers of this album on this page.
Get Rich Or Die Tryin Album Cover Parodies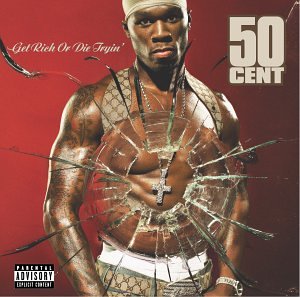 Emceez Ansari

"Get Rich or Die Tryin'"

50 cent's Get Rich or Die Tryin' album cover is parodied with Aziz Ansari's face on it

MC Hung

"MC Hung - Remixes Vol. 1"

Bootleg albums are a great source for parody covers.

Disclaimer

Disclaimer: amIright.com makes no claims of ownership of the original image.