There are 4 parody covers of this album on this page.
In the Wee Small Hours Album Cover Parodies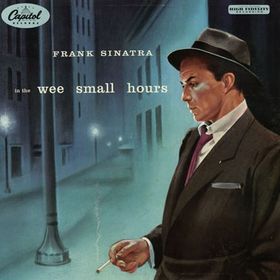 Frank Sinatra
The original...
Harry Nilsson

"A Touch More Schmilsson in the Night"

- Submitted by: n8w8

Ogham Waite and The Amphibian Jazz Band

"Live at the Gilman House"

The H.P. Lovecraft Historical Society Presents: - Submitted by: Charlie Eise

Subsonics

"Good Violence"

Surf-ish garage punk from the '90s. - Submitted by: Krik

Tom Waits

"Heart of Saturday Night"

- Submitted by: n8w8

Disclaimer

Disclaimer: amIright.com makes no claims of ownership of the original image.