There are 10 parody covers of this album on this page.
Rubber Soul Album Cover Parodies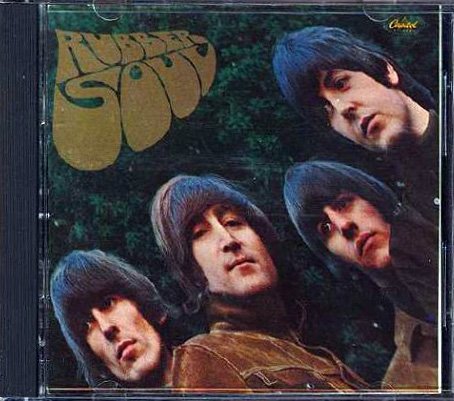 The Beatles
The original...
Doug Jayne

"It Looks Like She's Going on a Trip"

Guess Who

"These Eyes & More: The Best of the Guess Who"

Canada's Beatles. - Submitted by: Corky Carrel

The Hardly Worthit Players

"Boston Soul: Wilder Things with the Hardly-Worthit Players"

Hellmenn

"Blubber Soul"

Klaus Beyer

"Gummi Seele"

The Monkees

"More of the Monkees"

See the trees and the photo taken from the floor!
It's really a look alike cover to catch the Beatles wave! - Submitted by: Joe Towers

Mopho

"Mopho"

Soulive

"Rubber Soulive"

The jazz/funk band Soulive creates a tribute album with all-instrumental versions of Beatles song. - Submitted by: John Book

Superdrag

"Senorita"

Various Artists

"Rubber Folk: A Folk Tribute To The Beatles"

- Submitted by: John Book

Disclaimer

Disclaimer: amIright.com makes no claims of ownership of the original image.