There are 14 parody covers of this album on this page.
Revolver Album Cover Parodies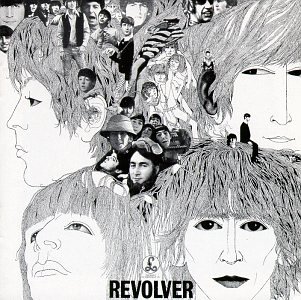 The Beatles
The original...
Bartlebees

"What Is It All About?"

Cathy Berberian

"Revolution"

CCC

"Revolved"

Circodelia

"Lo Tragico es Magnetico"

GO!GO!7188

"Tora no Ana (The Tiger's Hole)"

JET

"Get Born"

Looks pretty damn close to revolver! - Submitted by: shaun weima

Mina

"Canta I Beatles"

Prefab Messiahs

"Devolver"

The Punkles

"Pistol"

R. Stevie Moore

"Revolve"

Superdrag

"The Rock Soldier CD"

Various Artists

"Reloader: A Tribute to the Beatles"

Various Artists

"Come Together: Black America Sings Lennon & McCartney"

It speaks for itself. - Submitted by: Michel des Bruères

Wretched Pinhead Puppets

"Desert Beetles (Beatles Tribute Album)"

- Submitted by: José Maurício

Disclaimer

Disclaimer: amIright.com makes no claims of ownership of the original image.