Image Parodies -> Album Covers -> V -> Various Artists - Monster Ballads: Platinum Edition
Albums aren't only known for their artwork, they can also be well known for an iconic piece of artwork that adorns the cover. Here at amIright, we're not content with parodying just the music and lyrics of songs, we need the whole package! So we've begun replacing the artwork on the various artist summary pages with new album covers submitted by visitors to the site.
The first image on the page is for Various Artists - Monster Ballads: Platinum Edition, followed by the original. Also check out the most recent parody covers submitted to the site.
Album Cover Parody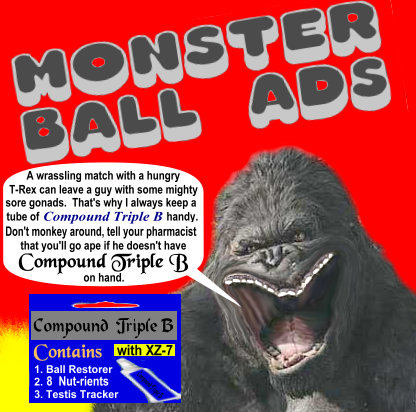 Originally:
Comments: If'in this ain't it, ya's gonna haf-ta tell moi. Submitted by: Tor Hershman
Your Vote Counts
The parody authors spend a lot of time writing parodies for website. They appreciate feedback in the form of votes and comments. Please take some time to leave a comment below about this parody.
User Comments Follow...
Comments are subject to review, and can be removed by the administration of the site at any time and for any reason.
The author of the parody has authorized comments, and wants YOUR feedback.
Disclaimer
Disclaimer: amIright.com makes no claims of ownership of the original image. The photoshopped image is copyrighted by the original submittor, not amiright. Rights not reserved or granted by amiright.com