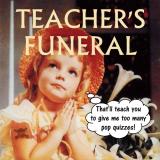 This is the most recent information about DWARVES that has been submitted to amIright. If we have more information about DWARVES, then we provide a link to the section where it appears (the actual page whenever possible).
:
Throwing Dwarves
Throwing Muses combined with The Dwarves
The sort of thing that probably ONLY The Dwarves would do on stage.
Submitted By: neptunevsmars