Another Blue Note album design that sees some reuse.
There is 1 parody cover of this album on this page.
Up at Minton's Album Cover Parodies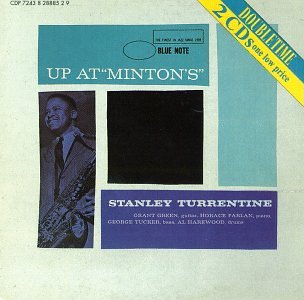 Stanley Turrentine
The original...
Various Artists

"Blue 'N' Groovy, Vol. 2: Mostly Modal"

A compilation that plays off a classic album cover design for a little extra eye appeal.

Disclaimer

Disclaimer: amIright.com makes no claims of ownership of the original image.