Blue Note jazz classic
There are 3 parody covers of this album on this page.
Speakin' My Piece Album Cover Parodies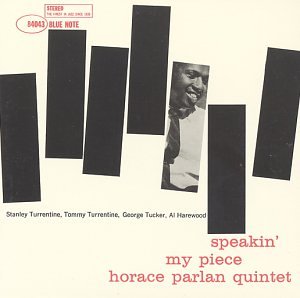 Horace Parlan
The original...
Freddie Hubbard

"Hub-Tones"

Obvious!

Steve Stoll

"The Blunted Boy Wonder"

Not as obvious, but still clearly influenced.

Theory Hazit

"Extra Credit (Japan Version)"

American hip-hop

Disclaimer

Disclaimer: amIright.com makes no claims of ownership of the original image.