Another classic jazz album covered for reissues
There are 2 parody covers of this album on this page.
Somethin' Else Album Cover Parodies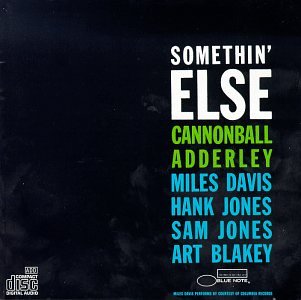 Cannonball Adderley
The original...
Jay Geils

"Jay Geils Plays Jazz!"

Various Artists

"Bad Of Goodies"

Disclaimer

Disclaimer: amIright.com makes no claims of ownership of the original image.