There are 3 parody covers of this album on this page.
Let It Bleed Album Cover Parodies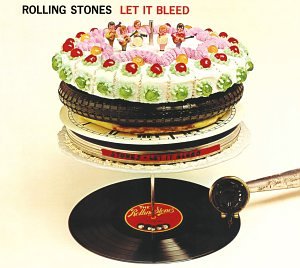 The Rolling Stones
The original...
KGB

"Fiesta Fiasko"

Mudhoney

"Blinding Sun (single)"

Warner Bros. single released in 1992. The candy-like members of Mudhoney are standing on a copy of the only record made by the Washington, DC punk band Teen Idles, called "Minor Disturbance". It was the first record released on Dischord Records, and two of its members would move on to form Fugazi. - Submitted by: John Book

Various Artists

"Homebake 04: The 10th Anniversary [2CD]"

Disclaimer

Disclaimer: amIright.com makes no claims of ownership of the original image.