There are 7 parody covers of this album on this page.
Beggars Banquet Album Cover Parodies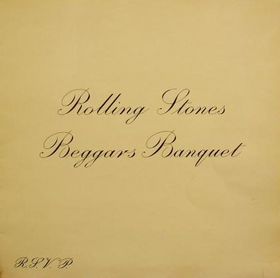 The Rolling Stones
The original...
The Afghan Whigs

"What Jail Is Like"

Big in Japan

"Brutality, Religion and a Dance Beat"

John Waite

"Temple Bar"

of Arrowe Hill

"Dulce Domum"

Direct copy of 'Beggars', but with a black border rather than the gold of the Stones... - Submitted by: Tom Rakewell

Pizzicato Five

"Pizzicato Five R.I.P. Big Hits & Jet Lags 1998-2001"

Poco

"A Good Feelin' to Know"

Same spirit, no ? - Submitted by: stifenlager the vynil maniac

Various Artists

"Banquete para ellos: Tributo a Burning"

Disclaimer

Disclaimer: amIright.com makes no claims of ownership of the original image.