There are 4 parody covers of this album on this page.
Midnight Marauders Album Cover Parodies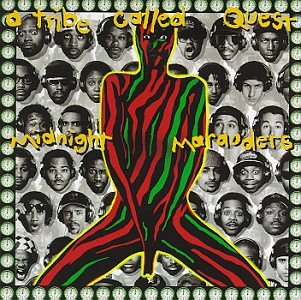 A Tribe Called Quest
The original...
Consequence

"A Tribe Called Quence 1995-2004"

Hawd Gankstuh Rappuh MC's Wid Ghatz

"2 Hype 2 Wype"

Parody cover of Midnight Marauders, by a group whose voices are all performed by the same guy - Submitted by: John Book

Urbs & Cutex

"Breaks of Dawn"

Various Artists

"Spitkicker Collabos Vol.1"

Disclaimer

Disclaimer: amIright.com makes no claims of ownership of the original image.