There are 5 parody covers of this album on this page.
Dynasty Album Cover Parodies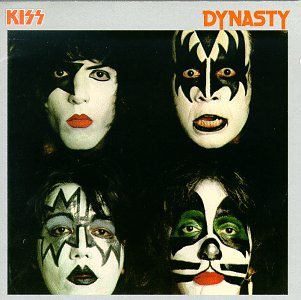 Acid Drinkers

"Fishdick"

the censored version of the cover. Uncensored one features the eponymous fishdick... - Submitted by: azagthoth

Norman Gunston

"Kiss Army"

Sack Trick

"Sheep in Kiss Make Up"

Tezkej Pokondr

"Kuss"

Various Artists

"Flaming Youth: A Norwegian Tribute To Kiss"

As the title indicates, a Norwegian tribute to "the hottest band in the land". - Submitted by: John Book

Disclaimer

Disclaimer: amIright.com makes no claims of ownership of the original image.