There are 5 parody covers of this album on this page.
The Times They Are A-Changin' Album Cover Parodies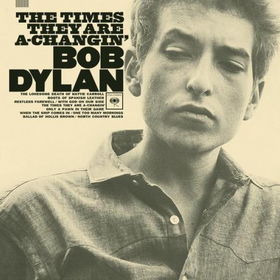 Bob Dylan
The original...
Andyboy

"If Bob Dylan Had Balls He'd Be Me!"

Beth Scalet

"Beth Loves Bob: The Songs of Bob Dylan"

- Submitted by: Arie de Reus

Dan Baird

"Buffalo Nickel"

Great cover, great album. - Submitted by: Corky Carrel

Steve Pride and His Blood Kin

"Pride On Pride"

Steve, Jay Bennett (pre-Wilco), Don Gerard (Moon Seven Times) and a litany of drummers (former Poster Children, Cowboy X, Seam, et al). On Parasol/Spur label. - Submitted by: Don Gerard

Tom Baxter

"My Declaration"

CD-single 2004.
Includes version of Dylan song: To Ramona. - Submitted by: Arie de Reus

Disclaimer

Disclaimer: amIright.com makes no claims of ownership of the original image.