There are 3 parody covers of this album on this page.
She Loves You Album Cover Parodies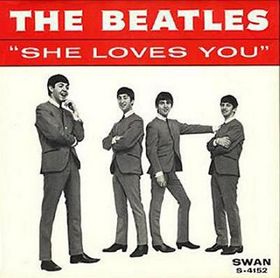 The Beatles
The original...
Edwyn Collins

"The Beatle$"

Half Man Half Biscuit

"Four Lads Who Shook the Wirral"

The Residents

"Meet The Residents"

They really liked parody covers of the Beatles, this is the second cover for the same album.

Disclaimer

Disclaimer: amIright.com makes no claims of ownership of the original image.