There are 5 parody covers of this album on this page.
The Beatles' Second Album Album Cover Parodies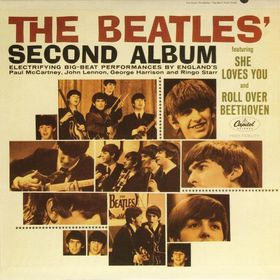 The Beatles
The original...
Flamin' Groovies

"In Person!"

Kenny Howes

"Kenny Howes' Second Album"

Lucio Battisti

"Lucio Battisti"

Spongetones

"Number 9"

Yo La Tengo

"Prisoners of Love: A Smattering of Scintillating Senescent Songs 1984-2003"

Disclaimer

Disclaimer: amIright.com makes no claims of ownership of the original image.