There are 4 parody covers of this album on this page.
The New World Symphony Album Cover Parodies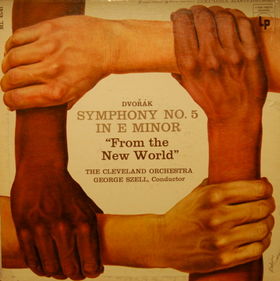 Antonín Dvořák
The original...
Boytronic

"Dependence"

Original Release Date: December 5, 2006.
German synth-pop group. - Submitted by: mid20thcenturyman

Cerrone

"Love in C Minor"

Fourplay

"Espirit De Four"

- Submitted by: Corky Carrel

Neville Brothers

"Live at Tipitina's, Volume II"

Tellin' it like it is. - Submitted by: Corky Carrel

Disclaimer

Disclaimer: amIright.com makes no claims of ownership of the original image.